MAF's Vision   
To see isolated people changed by the love of Christ
MAF's Mission
Serving together to bring help, hope and healing through aviation
Image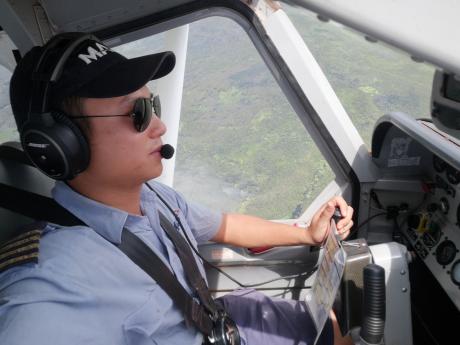 Photo: Anton Zhang
MAF in Arnhem Land
MAF has been operating in Arnhem Land since 1973 at the invitation of the Church Missionary Society (CMS) and the Methodist Overseas Mission (MOM). In the early days, MAF was the only airline servicing the widely spread, remote homelands and aboriginal communities of Arnhem Land. MAF aircraft primarily facilitated work in the areas of health, education and trade.
At the end of the missionary era in Arnhem Land in 1977, there was no indigenous church established and the mission established towns and infrastructure were funded primarily from government sources. As a result, the responsibility of administering these communities was transferred to the Northern Territories Government. Some missionary personnel retained positions under the new administration, however, many management positions where filled by newly appointed Government personnel. The aviation programme run by MAF was not affected as the funding was not dependent upon external sources.
Today, having earned the appreciation, trust and respect of the Arnhem Land population, MAF remains an integral part of the community in this bold and beautiful land.
Image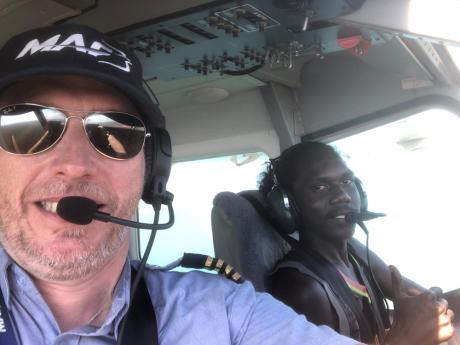 Photo: Joe Knighton
Fact File: Arnhem Land
Arnhem Land is a hot, humid and remote area in the north-eastern corner of Australia's Northern Territory. The region is defined by rugged coastlines, rocky escarpments, rivers, swamps and waterfalls.
Arnhem Land is roughly the size of Iceland, over twice the size of Switzerland, and bigger than Hungary, Portugal and Austria.
Unpaved roads and long distances between the communities make road travel a dangerous, time consuming and arduous task. During the wet season these roads flood and are impassable for months at a time. MAF flights enable passengers to overcome these barriers and helps them reach their destination safely and efficiently; we also connect otherwise inaccessible islands to the mainland.