MAF's aircraft serving in Arnhem Land include the GA-8 Airvan and the Cessna 208 Caravan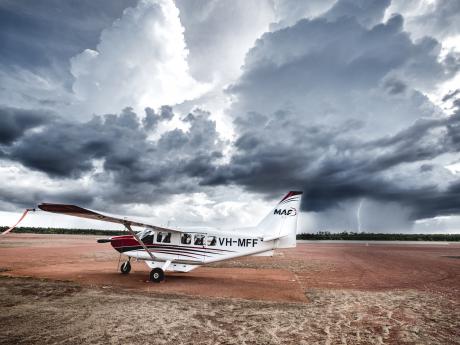 Photo: Balz Kubli
Gippsland Aeronautics GA-8 Airvan
MAF in Arnhem Land currently operates seven GA8 Airvans. These aircraft can carry up to seven adults (or approximately 450 kilograms of cargo) on each flight. The amount an aircraft can carry changes according to the weather, where extra fuel may be needed and the airstrips being used. The seats in an Airvan can be easily removed for medevac evacuations using a stretcher, or to carry bulky cargo.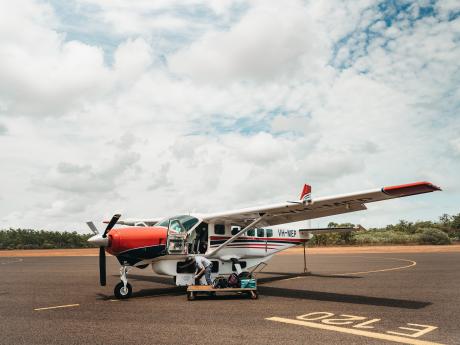 Photo: Divyan Ahimaz
Cessna 208 Caravan
The Ceesna 208 Caravan is a versatile aircraft, well suited for serving remote airstrips. This aircraft is most often used for the Scheduled Service flights which operates daily on a regular timetable to the larger communities in Eastern Arnhem Land. When not engaged with the scheduled service, the Caravan is also available for ad hoc charter flights to meet the versatile needs of our customers. The Caravan is larger than the Airvan and can carry up to nine adult passengers or approximately 800-1,000 kilograms of cargo depending on fuel requirements and airstrip limitations. The Caravan is equipped with an autopilot and weather radar.