Image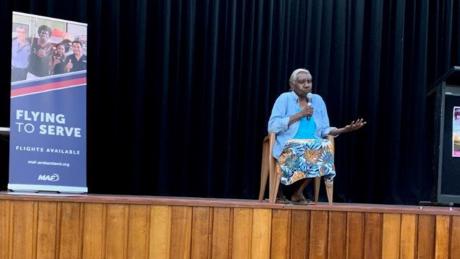 Photo: Melissa Barclay
Courage, suicide prevention, real lived experiences, hope, community leadership and collaboration - these were just some of the topics being discussed at the 2021 Women's Empowerment Conference
These subjects parallel MAF's mission statement, which states that we aim to bring help, hope and healing to the people around us, using aviation. By providing the transportation for this Women's Empowerment Conference, MAF was able to fulfill our purpose.
MAF has partnered with Galiwin'ku Women's Space (GWS) for several years. Part of GWS's purpose is to "support women, children and families (including men) in Galiwin'ku to overcome domestic and family violence by providing a range of crisis and preventative support resources and services. We seek to achieve this by empowering women in the community to come together to support and encourage the healing and well being of each other and that of our community. …"
Image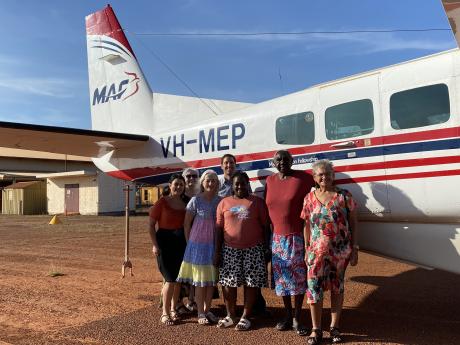 Photo: Melissa Barclay
In the past, MAF Arnhem Land has provided flights for GWS staff and for individuals facing a crisis. On this occasion, MAF was able to work alongside GWS to provide transportation for the key speakers for a conference that was held in Galiwin'ku in September, and then in Nhulunbuy the following day.
Prominent speakers contributed to the conference including, Dr Miriam-Rose Ungunmerr Baumann AM, Senior Australian of the Year in 2021, and Aboriginal Elder and Professor MaryAnn Bin-Sallik AM, who was the first indigenous person to graduate as a trained nurse from Darwin Hospital, and the first to gain a Doctorate from Harvard University.
More than seventy women attended the event in Galiwin'ku, and a further ninety attendees in Nhulunbuy, with positive responses about the content, the quality of the presenters and the need for remote communities to have access to initiatives that support empowerment and mental health and well being.